Posted by
traveler
in
Agriculture
,
Business
,
Energy
,
Environment
,
General
,
Posts
,
Sustainable
,
Thriving Communities
, tags:
alternative
,
belief
,
business
,
capital
,
carbon
,
conservation
,
consumable
,
continuity
,
develop
,
dilemma
,
earth
,
economy
,
Energy
,
environment
,
erosion
,
fertile
,
financial
,
future
,
gas
,
geothermal
,
green
,
grow
,
growth
,
industry
,
investment
,
life
,
markets
,
money
,
nation
,
natural
,
nature
,
paradigm
,
particulate
,
plan
,
planning
,
produce
,
reforest
,
reforestation
,
renewable
,
resource
,
responsible
,
reversal
,
social
,
soil
,
solar
,
strategic
,
strategies
,
sustainability
,
Sustainable
,
technical
,
timber
,
understanding
,
viable
,
vision
,
wind
,
wisdom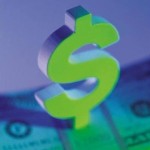 Green is here to stay. It's not just a hot fad. It is key to the future of all life on earth. The real question that should be asked and is being asked more and more is "How do we plan and how do we invest so we are growing an economy that is truly sustainable?"
Because demand is outstripping production, the petroleum industry will dry up and give way to the growth of green energy. This is inevitable, regardless of my opinion or yours. Peak Oil studies done 50 years ago are playing out in current events today. I believe renewable energy resources such as wind, solar and geothermal are clearly the most promising alternatives, but bio-fuels and biomass technologies may also play important roles in future markets.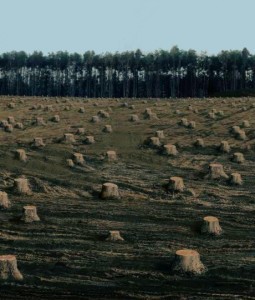 As recent as 60 years ago, enormous tracts of land were deteriorating from fertile timber growth to barren land because of deforestation practices. There was no plan for reforestation. There was no forethought of soil conservation practices. Soil erosion further complicated the reversal of this natural dilemma and made it difficult to reforest on degraded soil. Fortunately, the timber industry began to plan and develop strategies that were not only green, but financially sustainable. The result – green investments systematically transformed the timber industry into one of the most stable markets on earth.
Nature has phenomenal recuperative abilities, but the unrelenting extraction of natural resources has demonstrated that some resources can never be replaced.  Once consumed and turned into carbon gases and particulate matter, there is no recycling of petroleum-based fuels. Implementing every possible plan to encourage the use of renewable fuels is a step towards rebuilding global economics. Just as a methodical reforestation plan to replace cut timber with new trees and better growing and harvesting methods, energy plans can do the same thing. There are some situations where there is no possible means of a reversal, but there are paradigm shifts that can avert disaster and create growth.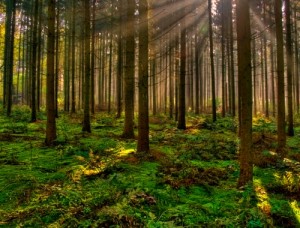 Every plan has its subtle differences, but the common thread is the intentional strategic investment of time, energy and capital that captures the vision of perpetual growth and viable sustainability. There will always be consumable products, but the industries that produce consumables must exercise wisdom and understanding. They must employ green business practices and socially responsible thinking to assure the continuity of the natural resources that feed their industry.
It is my belief that these types of business strategies make green money a good investment. These good investment practices create sustainable financial markets. The industrial revolution may have turned us all into consumers, but we can become conscientious consumers. Why not, then, go ahead and make the effort to become producers, providers and investors in a green economy?