Posted by
traveler
in
Business
,
Energy
,
Environment
,
General
,
Health
,
Posts
,
Sustainable
,
Technology
,
Thriving Communities
, tags:
belief
,
business
,
economy
,
environment
,
financial
,
innovation
,
investment
,
leadership
,
remediation
,
renewable
,
responsible
,
social
,
Sustainable
,
understanding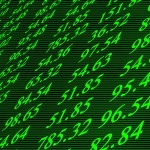 Green has become a big deal. Are you wondering if there's any profit in green investing? Not too many years ago you had to be a hardcore "treehugger" to think there was a chance that going green could be good for the economy or for personal gain. It was just something that appeared to be the right thing to do, even if the return on investment was a loss. Today, however, green is everywhere — green is golden — green is cool, but just because marketing has turned on the green spotlights, it doesn't mean that everything is as green as it appears.
It has always been a dark motive — the desire to generate short-term results no matter what the long-term cost. Get-the-money-now businesses that give you slick talk and slipshod results have been around forever. The temptation to shortcut success is strong. It got to be epidemic. Short-termism has had its get-rich-quick results long enough and there may still be a few tricks left. Short-termism is fueled by greed and fear of loss. Impulse decisions based on greed or fear may give short-term satisfaction, but the long-term cost can be deadly.
A truly green business, by contrast, is a socially responsible business. It is not only about green buzzwords, but more importantly, it values the general well-being of its customers, its community and its employees for the long term. If socially responsible investing is important to you, then read on . . .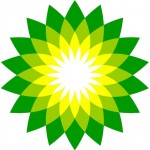 Greenwashing is when a petrochemical company acts like it's green because it mixes 10% biofuel with its 90% hydrocarbon gasoline or because it has an experimental fuel cell project. It could be a hotel chain that posts placards that it's green because it conserves natural resources by not changing your linens every day. I think you get the idea. Exposing the greenwash involves making sure that when a company claims to be green, it uses socially responsible practices throughout its corporate policy. Is this company committing any of the seven greenwash sins? What really makes a product or service green? Does this company support your own values and beliefs?
Select a Green Investing Sector
Green investing encompasses a variety of sectors such as natural products and organic foods, environmental remediation, renewable energy, pollution controls, non-toxic practices, community involvement, energy-saving products, innovative solutions and there are even consulting firms that help businesses become greener. These sectors are then broken down further into subgroups. Your social, personal and environmental values help you focus on which green investing sector is most attractive for you. As you concentrate on the various factors, the companies who demonstrate the leadership to move forward in these areas will begin to rise above the others. Once you decide this, you have a company you can be passionate about supporting and, hopefully, the company will not only impress you with their innovations, but also reward your passion with financial growth.
Green investing can be as tricky and as problematic as any other type of investing and that is why you need a plan. Create a strategy for your green investment to help you make an informed decision that is in line with your belief system and that has the potential to be financially lucrative. Your green investment strategy should include: