Posted by
traveler
in
Business
,
General
,
Posts
,
Sustainable
,
Thriving Communities
, tags:
benefit
,
business
,
development
,
dream
,
innovation
,
leadership
,
life
,
markets
,
responsible
,
social
,
Sustainable
,
understanding
,
vision
,
wisdom
~ "Management is doing things right . . . Leadership is doing the right things."  Peter F. Drucker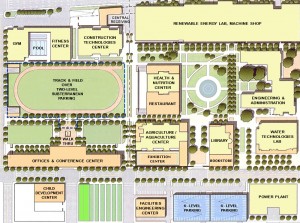 Being a leader means that an individual has made some quality decisions to move in a certain direction and to accomplish well-defined goals. A leader identifies all the specific tasks required and every skill set required to complete the process. Leaders possess the wisdom to know that a company of individuals must be assembled to be able to accomplish the multitude of details which are necessary to produce the quantity and quality of workmanship to achieve sustainable results in this enterprise.
Leaders are absorbed in designing a master plan, orchestrating the intricacies of that plan and motivating others to help accomplish that plan. Knowing that it would be impossible to oversee every detail of the plan alone, a leader must entrust the execution of the plan to other leaders who are empowered with the delegated authority to oversee their respective areas of the plan. At the same time the leader is responsible for every aspect of the plan as it develops. "Delegating work works, provided the one delegating works, too." Robert Half
Leadership has its styles. Fortunately or unfortunately, leadership style or philosophy has everything to do with the end result of a project or enterprise. What I am about to share with you represents my views on leadership and what is necessary to have successful projects within a successful enterprise.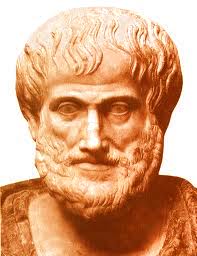 Understand the Task ~ "Those that know, do. Those that understand, teach." Aristotle. Everyone involved in a project has a series of tasks to perform. A leader must understand the end result of each task. Since the leader knows the end result of the task, he will have to communicate effectively with the one assigned to the task in order for it to turn out like the leader conceptualized it. If the right individuals are assigned to the jobs for which they are best suited, understanding the specific tasks will be easily grasped, the execution of the tasks will be accomplished and both leader and workers will eventually come to a mutual understanding of how the task is best accomplished.
Give Autonomy ~ Theodore Roosevelt said, "The best executive is the one who has sense enough to pick good men to do what he wants done, and self-restraint to keep from meddling with them while they do it." While individuals all need guidance from time to time, they need to feel that they can be trusted to do what needs to be done and that they have the intelligence and ability to draw on their experience to solve challenges as they arise. "Don't tell people how to do things, tell them what to do and let them surprise you with their results." George S. Patton. People will surprise you with their initiative when given the opportunity. If the leader, however, is negatively surprised with the results, it can be a growth opportunity for the worker –- or not.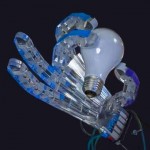 Innovate Constantly ~ One of the first signs of decline in a company is that everything is the same boring day after day drudgery. There are repetitive procedures that are essential to the success of a project. Hopefully, they could be performed by a machine. Part of the dynamic of a successful company is its ability to produce new and better products or services on a continual basis. Today, much of the innovation should involve the company in socially responsible thinking.
This only happens where the personnel of a company have motivation to grow and learn and develop. The same is true of a leader. A constant exposure to market trends, new ideas, the innovations of competitors and, sometimes, just experiencing real life situations, stimulate innovative thinking and application to the project at hand. "Innovation distinguishes between a leader and a follower." Steve Jobs
Focus on Quality ~ Quantitative results can be impressive, but at the expense of quality, they can be disastrous. Quality involves high level workmanship and consistent product excellence. When I was younger, I worked on an assembly line of an automobile manufacturer. I had the task of being the first on the line to build the seats to the car. If a seat frame was twisted or damaged, it was my decision to begin building the seat with an imperfect frame or throw it under the line to be replaced later by quality control. There were a few times I threw a distorted frame under the line only to have somebody tell me to pull it back on the line, saying that it didn't matter, because it wasn't a top of the line car. I didn't work there long, but I decided to never buy one of those cars. Quality matters –- in any task you're doing. "Quality questions create a quality life. Successful people ask better questions, and as a result, they get better answers." Tony Robbins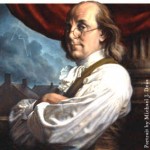 Continuously Learn and Teach ~ "Being ignorant is not so much a shame, as being unwilling to learn." Benjamin Franklin. A leader has to be a few steps ahead of those he's leading, which means constant study. Well-informed employees do better work, help solve more problems, offer more creative suggestions, come up with more intelligent solutions than uneducated employees. Of course, you're not going to have a PhD doing unskilled labor, but if that employee came into the company with an elementary level education, the employee can be promoted to a more responsible position as higher levels of education are attained. It's good to have a well-informed workforce, especially if the educational opportunities came from the company. It will prove to be mutually beneficial to the employees and the company.
Treat Workers as Assets ~ You could put employees on either side of the balance sheet — and you should. Wages are an expense, but good employees increase the value of a company because they consistently do high quality work with high efficiency and they generate high quality products and services. Perspective can change the ordinary to extraordinary.
"If your actions inspire others to dream more, learn more, do more and become more, you are a leader." John Quincy Adams