Posted by
traveler
in
Business
,
Energy
,
Environment
,
General
,
Posts
,
Sustainable
,
Technology
,
Thriving Communities
, tags:
believe
,
benefit
,
business
,
conservation
,
convictions
,
ecological
,
economy
,
efficiency
,
efficient
,
emissions
,
Energy
,
environment
,
financial
,
future
,
green
,
initiative
,
innovation
,
investment
,
leader
,
leadership
,
life
,
local
,
natural
,
organic
,
plan
,
recycle
,
recycling
,
responsible
,
reuse
,
social
,
sustainability
,
Sustainable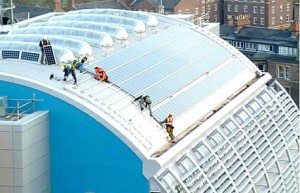 Is there quantifiable evidence that green is gaining momentum? The question only requires that you take a superficial look around in the business community to see it. Business leaders know that flexibility and adaptation to changing market conditions are the fundamental aspects of corporate survival.
Today, natural resources conservation and socially responsible practices are playing a major role in project planning. In fact, it is a fairly obvious requirement for a well-run organization today, whether large or small. As energy and material costs rise, evidence of this truth is even more accentuated.
If you want to know whether sustainability is a high priority, you first need to understand what pressures accelerate the process of moving toward green business trends within a company and across the nation.
Employees in their 20's & 30's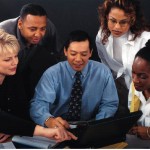 The most obvious source of pressure is the younger generation of employees. According to the 2006 Cone Millennial Cause Study, an impressive 83% of millennials (those born between 1979 and 2001) place greater trust in organizations that are socially and environmentally responsible. Those who missed the seventies and eighties era of excesses are often stunned by the lack of conservation practices by the older generation. They have been well enlightened in conservation and environmental awareness since they were elementary school age.  Studies of human-resource patterns show that employees in their 20's and 30's are more prone to believe in companies that take responsibility for the environment. In fact, a poll conducted by Mortgage Lenders Network USA reports that 94% of all Americans prefer to work in a setting that is designed to be energy-efficient and ecologically sound.
Customer Base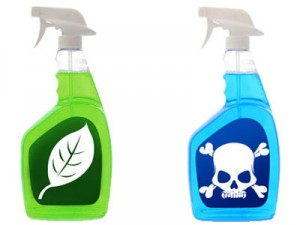 The second most likely source of pressure to go green is your customer base. A company may be losing market share by continuing to provide products that were previously highly regarded but by today's standards are not considered to be green. Organically grown fabrics, locally grown produce, energy-efficient appliances and non-toxic materials are all suddenly taking the spotlight and turning heads – innovations created by, you guessed it, employees in their 20's and 30's. Consumer pressure will continue to be a dominant force for corporate change.
Financial and Insurance Institutions

More subtle but economically convincing pressure can come from financial and insurance institutions. Funding for a new venture is more easily obtained from some lenders if it has an environmental link, especially for construction projects. These same greener projects can be more economically insured with discounts provided by major insurers.
Corporate Leadership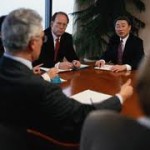 The most compelling pressure, but more difficult to quantify, could come from the personal convictions of one or more corporate leaders. All that needs to be said is "It's just the right thing to do." This is a push that will have sustained impact and continued support since it comes from policymakers within to permeate the entire corporate culture.
A prime example of this type of executive pressure is the Texas Instruments chip fabrication plant in Richardson, Texas. The facilities planning team was told to reduce the construction budget for the new plant by 30% as compared to the last one built a decade earlier. The team took it upon themselves to suggest a sustainable design that would also save operating costs. Integrated design helped the team beat the 30% capital-cost goal and achieve significant, long-range operational-cost savings. The facility reduced energy use by 38% and water consumption by 35% through extensive reuse and recycling. The attention to energy recovery resulted in fewer boilers, which led to an emissions reduction of 50%. Local materials and products with recycled content were used for construction and 90% of the construction waste was recycled. Much of the landscaping was created with native plants that require no irrigation and minimal maintenance. The facility is the first LEED Gold certified chip plant in the world. The overall savings benefit to the company is projected to be $4 million a year on a net $1.5 million investment, a savings of $2.67 for each dollar invested.
Numbers don't lie. They tell us that green is big and getting bigger. TI's building project clearly illustrates that you can take green to the bank and continue to do so year after year. Job creation and corporate growth will be linked to green initiatives for the foreseeable future. Because green is more efficient and better for us all, we can see on the horizon quality of life improvements that will launch us into a truly sustainable future.