Garden Composting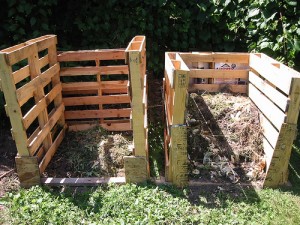 Even though it may seem complicated at first, you will soon learn that it really isn't that difficult once you get started. You don't have to go buy a lot of expensive equipment and you can start with something as simple as warehouse pallets to make a frame for your composting project.
You can gather dry twigs and break them into small pieces. Then add some dry leaves and some green leaves. Grass clippings do really well in composting, but be sure to mix them with some larger particles so air can get to them. Throw on some table scraps, potato peelings, fruit peelings, crushed eggshells, etc. Gather some pet or other fresh animal droppings and work them into the pile (many beneficial microorganisms come from animal waste).
Keep adding these kinds of organic materials on the pile. Remember to monitor your five "controlled conditions" daily, if possible. After building your initial framework and you have started creating a hotbed of organic material for your compost pile, it should take no more than a few minutes a day to maintain your compost pile until it is ready to be spread on your lawn and in your garden and flowerbeds. This process can take several weeks or it may take a few months.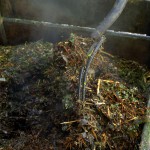 You will really know when your compost pile is active when you begin to see steam rising from it (especially in early morning hours). This is because of the increasing temperature. After the decomposition process, the pile will begin to cool down. When the curing is complete the temperature will be about the same as the air around it. The decomposed material will be ready for use when the particles are no longer distinguishable from each other and you have a pile of dark brown humus (decomposed organic material) that looks like black dirt.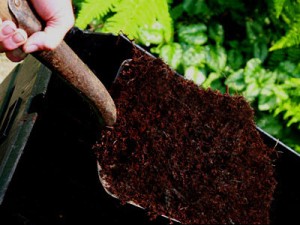 You may want to start a second compost pile before the first is finished curing. This is so that all the particles on the first pile will be nicely decomposed and you can have a continuous supply of very rich organic soil that can only come from freshly composted material.
Of course, you can select from an assortment of attractive composting containers, learn to make compost tea and refine your composting projects in a number of ways, such as vermicomposting, but the simple process described above will produce excellent results. For more detailed information return to the composting page and see all the steps to a successful composting project.