Large-Scale Composting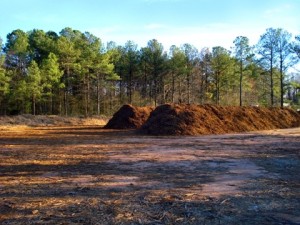 You may be thinking that this process would be too labor intensive to work for large-scale agriculture. Not so! The same five controlled conditions and the same three composting phases apply to all composting, not just for small gardens. In fact, some farmers have found that not only can they increase production and fertility on their own land, but they can compost for profit and help their community by providing an alternative to damaging chemical treatments.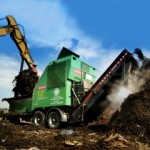 Instead of a shovel and pitchfork, you will need more specialized equipment to work with hundreds or thousands of tons of compost as your operation grows. To start, a tractor with a front-end loader will work to make a few tons of compost, but as you grow, you will find that there are specific machines that will make quick work of creating premium compost for various applications. You do not need all this equipment at one time, but as you find more and more ways to market your compost, you can purchase each separate piece of equipment as you are able.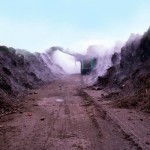 There is plenty of information available on how to create a compost project on your own land. Otherwise, it may be more profitable for you to focus on your other projects and leave composting to those who want to specialize in large-scale production of organic compost, so you can obtain yours from them.
Regardless of your source of compost, you will want to incorporate this valuable practice into your farming schedule to regenerate and invigorate your soil for higher yields and more satisfying results. You can enhance composting even more by incorporating mulching and compost tea. Your compost tea will be made in tanks rather than buckets and applied with a tractor rather than a hand sprayer.