Moringa Tree of Life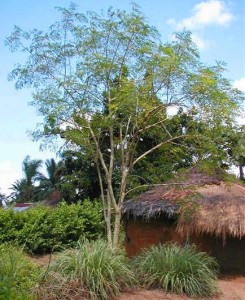 To look at it without knowing what it is, you would think it is just an ordinary tree with small leaves — nothing impressive, not even much of a shade tree. But many who know the tree and know what it can do, call it the Tree of Life or the Miracle Tree.
Moringa has just appeared on the radar of Western culture in recent years and by the impressive results it is achieving, it should become much more popular over the course of the next few years. The food value of this tree is so potent that it has the ability, properly dispensed, to wipe out malnutrition. The nutritional content is so balanced and it contains such an abundance of a wide variety of nutrients, that it can practically be considered a well-rounded diet all by itself.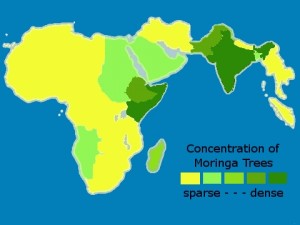 Moringa Oleifera is an indigene of the foothills of the Himalayas in Northeastern India, but it is cultivated in tropical and sub-tropical climates from West Africa to Southeast Asia. Moringa requires temperatures above freezing, but has been known to survive 2 or 3 days per year of light frost. The mature Moringa tree is slender with drooping branches that grows to approximately 33 ft (10 m) tall.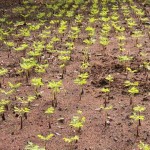 Here is a new crop of Moringa seedlings that will be transplanted for large-scale production. In cultivation, especially when used for livestock forage or for intensive growing for production of leaves and seed pods, the trees are often cut back to 3 ft (1 m) or less and allowed to regrow each year so that pods and leaves remain within easy reach. The green pods look similar to and are eaten much like green beans. Moringa is especially promising as a food source in the semi arid climates because the tree is in full leaf at the end of the dry season when most green vegetation has dried up because of the heat and drought.
Moringa leaves can be eaten fresh like a salad, cooked like spinach or combined with a variety of other foods. They make a tasty addition to soups and they can be used to make a nutritious herbal tea. They can be dried and crushed into a fine powder and stored for several months without refrigeration and reportedly without loss of nutritional value. In fact the dried powder from leaves can be eaten in greater quantity, because the absence of the water content allows you to eat more. In tribal cultures the powder is added to other dishes for flavor and nutrition. Scientific findings support anecdotal reports that Moringa leaves contain more Vitamin A than carrots, more calcium than milk, more iron than spinach, more Vitamin C than oranges, and more potassium than bananas. The protein in Moringa leaves rivals that of milk and eggs.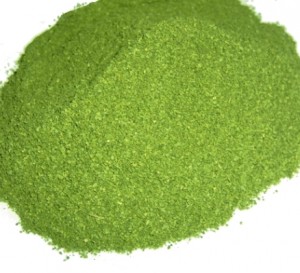 Oral histories throughout West Africa report countless instances of lifesaving nutritional rescue that are attributed to Moringa. In fact, the nutritional properties of Moringa are now so well established that there seems to be little doubt of the substantial health benefit to individuals by consuming Moringa leaf powder in situations where starvation is imminent. If it will bring someone back from the brink of death by hunger and malnutrition, then it obviously will benefit anyone who wants a well-balanced nutritional supplement.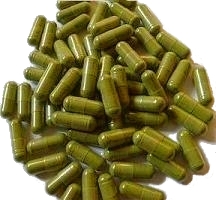 For the majority of people who live in the areas mapped above Moringa leaf powder is the standard way to consume the product. However, for Westerners the Moringa powder in capsule form is a preference. It makes Moringa more easily measurable and avoids the food preparation step that many Westerners seem to have such little time to do. Just two daily capsules supply amazing nutritional and preventative health benefits in just a few seconds a day.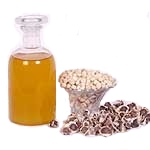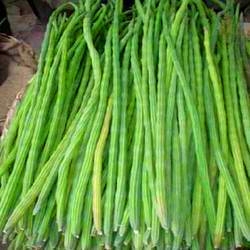 One of the most notable things about Moringa is that every part of the tree has some valuable benefit. Not one part of the tree is wasted. It provides food, medicine, wood, oil and water purification. The blooms, green seed pods, dried seeds, oil from the seed, wood from the tree, gum from the tree, bark and roots all play important roles in the life and health of those who cultivate it.
Though the soft wood is not valuable for building material, it is used for gum, paper and biofuel production.
Moringa seeds are used in a variety of ways, and because of the antimicrobial properties of the seed, they are crushed and used as filter media to purify drinking water.
The oil is used in food preparation, medically and for lubrication. It is one vegetable oil that resists rancidity and has a long shelf life.
In a recent study published by John Hopkins School of Medicine there is a compilation of the medical benefits of Moringa.  Not all of these have undergone the rigorous testing that pharmaceuticals are subjected to in Western medicine, but they do have the support of the scientific community in various parts of the world on the medical efficacy of the different parts of the Moringa. In the chart below is a partial list of the multitude of medical conditions that Moringa has been known to treat or prevent, including the part of the tree that is used. Some of these uses have been practiced for several thousand years in ancient Egypt and India and Africa.