Local Food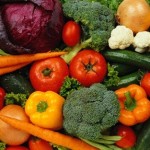 Next time you go to the supermarket, take a look at where all that produce comes from. A large percentage of it comes from somewhere else in the world and most of it from very far away. Sometimes, because of the season, it would only be locally available from greenhouses. It has to at least look fresh for you to buy it. But think about it – the best and freshest organic food is grown closest to you. Local farmers' markets, local family farms, local greenhouses, local cottage industries are all great sources of fresh and organically produced food. Some farms have livestock, some poultry, some fish, some produce, some honey and most have multiple offerings. So, if you can't raise your own food, this is the next best option.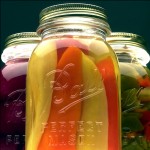 Other sources of local food include specialty grocers, bakeries, gourmet and specialty food shops, floral gardens, health and beauty product shops.  They represent local efforts to produce sustainably grown food in your area, where you can buy produce,  meats, eggs, dairy products and many other goodies.
Since the 1980's, Community Supported Agriculture (CSA) has become a popular way for consumers or locavores to buy  seasonal food directly from a farmer. Here are the basics: a farmer offers a certain number of "shares" to the public.Typically the share consists of a box of vegetables or other farm products. Interested consumers purchase a share (by means of a "membership" or a "subscription") and in return receive a box, bag or basket of seasonal produce each week throughout the growing season.
This arrangement creates several rewards for both the farmer and the consumer…
Advantages for growers and producers:
They get to spend time marketing their food early in the year, before the 16-hour workdays

begin

in the field
They receive payment early in the season, which helps offset early production costs and even out the farm's cash flow
They have an opportunity to get to know the people who eat the food they grow and the products they make
Advantages for consumers:
They get to eat ultra-fresh food, with all the flavor and nutritional benefits without preservatives or chemical enhancements
They get exposed to new vegetables and new ways of cooking
They usually get to visit the farm at least once a season
They find that kids typically favor food from "their" farm – even veggies they've never been known to eat
They develop a relationship with the farmer who grows their food and learn more about how their food is grown
Tens of thousands of families have joined CSAs, and in some areas of the country there is more demand than there are CSA farms to fill it.