Micronutrients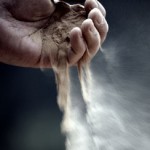 Productivity of soils is a complex subject. For the larger part of the twentieth century it was advocated that in order to increase productivity all you need to add to soil besides water is the right balance of Nitrogen, Phosphorus and Potassium [NPK]. To the dismay of millions of farmers, soils have become increasingly more depleted of nutrients and some land has been degraded to the point that it will no longer support crops.
Living organic soil and continual bioremediation of that soil is required for sustainable agriculture to flourish in any region of the earth. An integral component of organic farming methods, is mineral or micronutrient deficiencies that must be addressed in order to give growing beds the balanced plant nutrition for healthy growth and for produce loaded with plenty of bioavailable nutrition for human and animal consumption. Sometimes these minerals may be in the soil but they are prevented from being utilized by the plants because of an improper pH balance. They can be unlocked by raising or lowering the soil pH factor.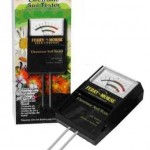 The most common mineral deficiencies in soil are iron, zinc and magnesium. There are testing procedures to determine what deficiencies need to be addressed. Simple electronic testers like this one can help with basic information, but there are more complex test kits that can give a wider range of information. Prepared with that analysis, you are ready to select the proper soil amendments to produce the best yields from season to season. It is also significant to note that these minerals are only beneficial if they are water-soluble and bioavailable for plant root uptake ~
In horticulture,  Ferrous [Iron] Sulfate – FeSO4 or Chelated Iron are organic compounds used for treating chlorosis. Iron is essential for chlorophyll synthesis, which is why a deficiency of iron causes chlorosis. It can be mixed with compost and tilled into to the soil to create a store of iron which can last for years.
Zinc Sulfate – ZnSO4 a colorless crystalline, water-soluble chemical compound, is used to supply zinc in fertilizers and agricultural sprays. Zinc activates many enzymes. Symptoms of zinc deficiency include chlorosis and stunted growth.
In agriculture and gardening, Magnesium Sulfate – MgSO4, is used to correct magnesium deficiency in soil, since magnesium is an essential element in the chlorophyll molecule. It is most commonly applied to potted plants, or to magnesium-hungry crops, such as potatoes, roses, tomatoes and peppers. The advantage of magnesium sulfate is its high solubility.
Here are the other major micronutrients and the role they play in plant growth and development . . .
Boron is believed to be involved in carbohydrate transport in plants; it also assists in metabolic regulation. Boron deficiency will often result in weak bud connection to the stems of plants.
Chlorine is necessary for osmosis and ionic balance; it also plays a role in photosynthesis.
Cobalt is essential to plant health. Cobalt is thought to be an important catalyst in nitrogen fixation. It may need to be added to some soils before seeding legumes.
Copper is a component of some enzymes and of vitamin A. Symptoms of copper deficiency include browning of leaf tips and chlorosis.
Manganese activates some important enzymes involved in chlorophyll formation. Manganese deficient plants will develop chlorosis between the veins of its leaves. The availability of manganese is partially dependent on soil pH.
Molybdenum is used by plants to reduce nitrates into usable forms, which makes it essential for nutrient uptake. Some plants use it for nitrogen fixation, thus it may need to be added to some soils before seeding legumes.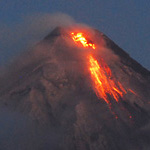 There are certain regions in the world where there is an abundance of these and other micronutrients naturally available in the soil because of volcanic activity. Without exception, those regions will grow almost any type of plant better than anywhere else in the world.
The magma flow of volcanoes dredges up a wide spectrum of these micronutrients from below the earth's surface and deposits lava and volcanic ash over a large land mass. Over the centuries [sometimes millineums] after the eruption event, the continual pummeling of the weather pulverizes this crust into rich maleable soil loaded with water-soluble micronutrients that support all types of vegetation.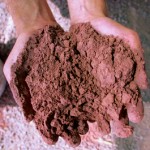 There is an abundance of this fertile volcanic mineral-rich soil that can be harvested to revitalize degraded soil, especially from areas where agriculture is impossible due to adverse weather conditions. Soil fortified with volcanic powder will show amazing results even in the first year of usage. Annual or periodic applications of volcanic micronutrients can be worked into the growing beds to replenish what was reaped in previous harvests. You will find more information on the subject of micronutrients in the section 'Water for the Nations.'