2011 Chevy Volt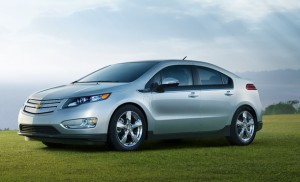 For you die-hard Chevy enthusiasts who might consider an EV if it had a bow tie, GM announced that its 2011 Volt is available for ordering the pre-production model as of the 27th of July, 2010. They are scheduled to begin rolling off the assembly line sometime before the end of the year.
The Volt is not a true EV, even though you only run the gasoline powered generator when you travel beyond the 40-mile range of the lithium ion nickel hydride (LiNH) battery charge. The proper term for the Volt is PHEV (Plug-in Hybrid Electric Vehicle). If you use it for the short daily commute and a trip to the supermarket, you might get by without the assistance of the generator altogether.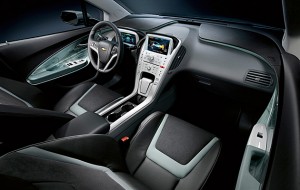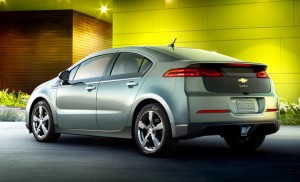 The Volt is propelled by electric motors. The car's generator automatically starts when the battery charge is low enough to need recharging. You can then drive an additional 250 miles before refueling the tank or charging the battery. It's still a hybrid, apparently because GM decision-makers believed that the extended range concept would be the most appealing to the market at this point rather than launch a 100% EV like they had planned last year.
Market sampling indicates that a significant segment of the public is ready to move into the electric vehicle arena and move away from dependence on hydrocarbon fuels. Chevy Volt is a move in that direction. The $41,000 price tag has been adjusted by $7,500 with a federal incentive program and you have about $4,000 in available options to add to the base model price if you like. It will still run $8-10,000 more than the Nissan Leaf.
Other EV Pages: EV History ~ Tesla Roadster ~ Tesla Sedan ~ Toyota RAV4-EV ~ Electric Cars Coming Soon ~