2011 Detroit Electric ALIAS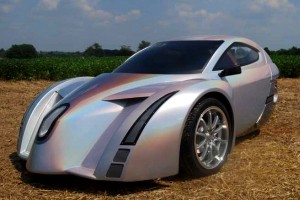 Looking like something you wouldn't expect to see until, maybe 2020, is the Zap ALIAS. You can reserve yours today online for $99 at Zapworld. With a top speed of 100mph and a range of 100 miles, it's a headturner and green to boot. You may be able to register it as a motorcycle because of its sleek 3-wheel design.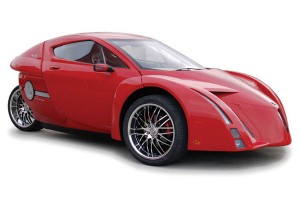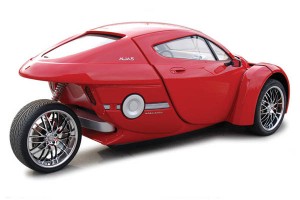 With a price tag of $35,000 you can enjoy the benefits of safety, comfort and excitement as you jump 0 to 60 in 7.5 seconds. The gull-wing doors, powerful audio system, styled instrument panel and navigation add a touch of drama to driving as you strap yourself in to the 2-seat craft.
The ALIAS is a bold maneuver by the experienced electric car builder that has been offering EV's since 1994. The Alias is undergoing a name change to Detroit Electric that they will apply to vehicles that will have both around town and freeway driving characteristics.