2011 Nissan Leaf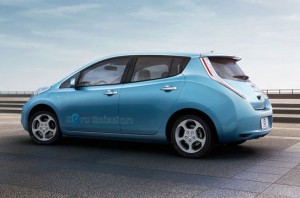 It shouldn't be really surprising that the first major automaker to launch a 100% EV would be from Japan. This 5-passenger entry is not yet available at Nissan dealerships, but you can reserve a place in line by paying a fully refundable $99 placement fee online. Since Nissan doesn't know how large the public response will be, they cannot guarantee a delivery date, but it should happen some time in 2011. They will not be ready for dealer showrooms until some point in 2012.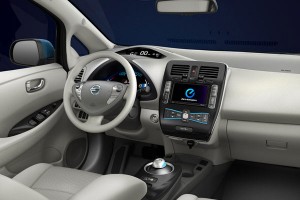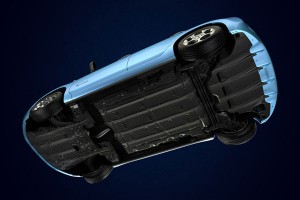 Only a real EV could have such a smooth undercarriage like you see here. The Leaf has a proprietary 240 volt charging system, which Nissan sends someone to professionally install at your house. This item could prove to be an obstacle for overall customer satisfaction unless you don't mind being limited to charging your car at home.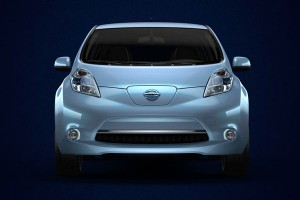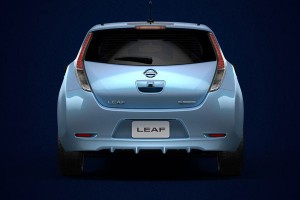 A $32,780 price tag, reduced by a $7,500 federal tax incentive, makes this car the most affordable electric vehicle in America without being on the level of a golf cart. The range of the Leaf is 100 miles, making it great for the daily commute, but problematic for longer trips. Top speed is a respectable 90 mph, making it a fine selection to reduce urban emissions and keep up with the buzz of the city.
Other EV Pages: EV History ~ Tesla Roadster ~ Tesla Sedan ~ Toyota RAV4-EV ~ Chevy Volt ~ Electric Cars Coming Soon ~