Cancer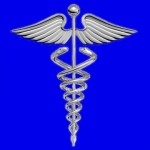 In 2008 my wife was diagnosed with breast cancer. It was a shock to me and to our entire family, since there was no history of cancer in her family. My grandmother died of cancer in 1966 and I have had 2 cousins die of cancer. So what I share with you here is prompted by personal experience and an intense desire to find out what can be done beyond the usual treatment routine offered by conventional medicine. You can read more about my wife's experiences and insights by reading her website.
Some believe that cancer is a fairly recent disease caused by industrial toxins and pollution, but cancer has been in the world long before our modern industrialized age.  What is unique to our day is that, statistically, half of all men and one third of all women will develop some form of cancer in their lifetime.
Diseases that fall into various types of cancers today have had a long history.  The oldest description of human cancer was found in an Egyptian papyrus written between 3000-1500 BC.  It referred to tumors of the breast.   The oldest specimen of human cancer was found in the remains of a female skull dating back to the Bronze Age around 1900-1600 BC.  The mummified skeletal remains of Peruvian Incas, dating back to 400 BC, contain scars that look like malignant melanomas. In the Torah (Deuteronomy) the disease is called tumors without a cure.
According to the medical community today, cancer is still an incurable disease.  Their best offering of hope is to prolong life for a number of years with treatments that are designed to greatly reduce the number of cancer cells in the body.
As for the cause of cancer, the best explanation we have today is that some carcinogenic substance triggers a mutation of the DNA in cells of some area of the body.  These cells reproduce faster and live longer than normal cells.  At some point, if untreated, the cells begin to infect other areas of the body competing with and taking over healthy cells.   Finally, they shut down certain body functions through various stages, causing death.
The truth is that there are methods today that will totally eliminate cancer cells in a body. The likelihood that you or someone you know will be diagnosed with cancer is a 100% certainty. You would do yourself and your loved ones a great favor by getting informed on how to overcome this disease. I recommend that you start with this book, "Outsmart Your Cancer" by Tanya Harter Pierce. It is 437 pages of very well researched information. It is not promoting any one product, but gives you several alternatives. You may only be able to find it through an online bookseller, but it is worth the few days wait to have this reference book in your library.