Cardiovascular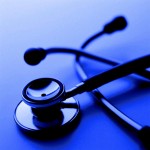 November 4, 2007 I almost died. The doctors called it Congestive Heart Failure. I had a blood clot in my heart's lower left ventricle. My heart function [technically, ejection fraction] was 20%. The doctors said the blood vessels around my heart were so small that I wasn't even a candidate for bypass surgery and that I would never improve from that level. They told my wife that she should be prepared for the worst. Social workers began the process for disability retirement. There was a host of people praying. I can't tell you that it happened on a certain day, but 6 months after leaving the hospital, my heart was tested again and the ejection fraction was 50%. A healthy heart has an ejection fraction of 50% to 65%. Needless to say, I was denied disability and have been back to work ever since.
It has now been over 2 years since my CHF episode and the doctors have taken me off Plavix and Coumadin, which I had been told I would be taking for the rest of my life. My blood pressure and cholesterol levels are normal and my heart function, tested by a stress test (treadmill), a 24 hour heart monitor and several EKG's, is normal according to my cardiologist.
Having lived through this miracle, I have looked into several things that would give me a better chance for a prolonged life with a healthy cardiovascular system. I prayed for wisdom, knowledge and understanding to apply what I learned. I am a believer and I have witnessed many miracles, even people being raised from the dead and regenerating new body parts, but I also know that it is our responsibility to care for our bodies to maintain them as healthy as possible.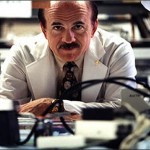 Scouring the internet, I came upon a discovery that was a Nobel Prize winner. It had to do with the effects of Nitric Oxide, a gas that occurs naturally in the body and is critical for healthy circulation.  Dr. Louis Ignarro is the chief researcher and promoter of the importance that Nitric Oxide production plays in cardiovascular health. Here is what Dr. Ignarro says about the benefits of Nitric Oxide . . .
Expanding Blood Vessels – Nitric Oxide protects blood vessels from harmful constriction, allowing blood to circulate with less force.  Some doctors report that elevating Nitric Oxide in hypertensive patients can lower blood pressure by as much as 60 points.
Increasing Oxygen Levels – When blood passes from your heart through your lungs, it picks up a fresh supply of oxygen. The more blood that flows through your veins and returns to your heart, the better your circulation. Improved circulation means that more oxygen is going to every cell in your body. That is why increased physical activity causes your heart to beat faster and your lungs take in more oxygen.
Controlling Platelet Function – Platelets can clump up together and form blood clots (hemostasis), the number one cause of heart attack and stroke.  A vascular network enhanced by Nitric Oxide keeps platelets from sticking to each other and reduces the risk of dangerous clots.
Reducing Arterial Plaque – Arterial plaque consists of fatty deposits in the coronary arteries and is the underlying cause of heart disease.  Nitric Oxide is an antioxidant that reduces arterial inflammation, which plays a major role in plaque build-up.
Lowering Cholesterol – There's evidence that Nitric Oxide is even more effective when combined with cholesterol-lowering statins.  Nitric Oxide lowers cholesterol through its antioxidant activity.  Research suggests that stimulating Nitric Oxide production in people who have elevated cholesterol makes it possible to significantly lower their statin doses.
Normalizing Blood Pressure – All the benefits mentioned above cause less restriction of blood flow. Reducing blood flow restrictions causes less stress on the heart muscle. The obvious benefit of lowering elevated blood pressure levels is a natural effect of improved circulation.
Beginning in early adulthood, Nitric Oxide levels gradually decline, probably due to damage to the endothelial cells (in the linings of blood vessels) caused by such factors as a high-fat diet and a sedentary lifestyle. Nitric Oxide can't be taken in supplement form because it's a gas.  However, there are supplements that increase production of Nitric Oxide in the blood vessels.  These supplements, all available at health food stores, have few if any side effects. This is the regime Dr. Ignarro recommends and I personally adhere to it . . .
L-Arginine, an amino acid found in meats, grains and fish, passes through the intestine into the blood.  In the bloodstream it enters endothelial cells, where it is used to make Nitric Oxide. A Mayo Clinic study found that people taking L-Arginine showed significant improvement in endothelial function and blood flow compared with those taking placebos.  It is hard to get sufficient L-Arginine from food, so supplements are recommended. Dosage: 2,000 to 3,000 mg (milligrams) taken twice daily—for a total of 4,000 to 6,000 mg.
L-Citrulline, another amino acid, also enhances cardiovascular health.  Supplemental L-Arginine, enter cells more readily when it is combined with L-Citrulline. L-Citrulline has been well documented to assist in speeding recovery from physical injury and to increase physical endurance. Melons and cucumbers are rich sources of L-Citrulline, but they don't provide enough alone to significantly increase Nitric Oxide levels. Dosage: 500 to 750 mg daily.
Daily Multivitamin that includes Vitamin E, Vitamin E helps reduce the assault of cell-damaging free radicals on the endothelial lining and may promote higher levels of Nitric Oxide.  The amount of Vitamin E that is in most multivitamin/mineral supplements is about 50 IU (International  Units), an effective dose.  Warning: Don't take the high-dose Vitamin E supplements.  Recent studies suggest that people who take daily doses of 400 IU or higher may be more susceptible to heart disease and other illnesses.
Vitamin C like Vitamin E, will reduce oxidation in the blood vessels and contributes to an increase in Nitric Oxide.  People who consume high levels of Vitamin C experience a reduction in arterial plaque, which is associated with higher levels of Nitric Oxide. You can get your Vitamin C from food, but I recommend supplements because they are so convenient and easy to take. Dosage: 500 mg daily.
Diet and Exercise are also important to maintain a healthy lifestyle by watching what you eat and being more active. Try to do Aerobic Exercise (elevates pulse rate and breathing rate) for at least 20 minutes, 3 days a week. This stimulates endothelial cells to continuously produce Nitric Oxide, even on days that you don't exercise. You don't have to buy expensive exercise equipment or join a health club. Just increase the amount of walking you do in your neighborhood or local parks or shopping malls will give you incredible benefits.
Minimize intake of saturated fat found in such animal products as red meat, poultry, butter and whole milk. Saturated fat contributes to the accumulation of arterial plaque and impairs Nitric Oxide production.  Better: fish, olive oil and flaxseed. The essential oils found in these foods help protect the endothelium by elevating levels of beneficial HDL cholesterol and lowering the harmful LDL cholesterol.
Personal Note: I have added 4000 mg/day of fish oil and 1000 mg/day of flaxseed oil.
Eat more dietary fiber found in grains, fruits and vegetables to lower blood pressure and LDL cholesterol and raise HDL, thereby protecting endothelial cells.  Bonus: Many of the foods that contain fiber are also rich in antioxidants, which inhibit cell damage and increase Nitric Oxide availability for other functions.  Eat at least 2.5 g (grams) of fiber daily
Drink at least eight 8-ounce glasses of water each day to make sure that the fiber moves through your system properly.