Vision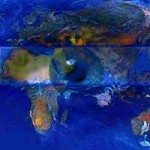 I believe we really help people in need only when we empower them to thrive within their own cultural surroundings. This can be accomplished through a network of faithful leaders within that culture who share the same mission that we do, but with an infinitely greater ability to communicate with their own countrymen in an articulate and convincing manner. I am in contact with such leaders in many parts of the world who are ready to implement these projects as soon as we put the tools in their hands.
Five Areas of Focus (First Four in order of development. Education throughout)
I – Pure Water: Basic to Survival – Wells, Purification, Desalination, Distribution – see 'Water for the Nations.'
Disease Free
Chemical Free
Abundant Supply – for Today and the Future
II – Sustainable Food Supply: Village→Region→Nation→World
Village Project – Everyone Contributes to Food Supply
Organic – Natural Techniques, Soil Regeneration
Soil and Water Conservation – Optimize land and water use
Fish, Fowl, Animal Projects – Home Grown Protein
Compatible with Climate and Culture
III – Green Energy – Renewable and Sustainable
Wind, Solar, Water, Magnetic, Geothermal, Hydrogen
Pollution Free
Simple to Maintain
IV – Industry and Commerce – Outgrowth of First Three
Marketable Food Supply
Water and Wastewater Projects
Energy Distribution, Production of Energy Products
Develop Local Industries
Develop Commerce: Village→Region→Nation→World
Develop Sustainable Financial Practices: Village→Region→Nation
V – Education: God-Centered, Bible-Based, Beneficial to All
Age Appropriate Education
Well-Rounded, Instructing Body, Soul, Spirit
Develop Curriculum for In-Village Learning
Develop Leaders: Pastors, Educators, Businesspeople, etc., who will teach others.
Thank you for your interest in Sustainable Life For All Nations. Everything I am working on for the rest of my days on earth fits into this outline.
Working together we multiply the results,
Steve McFarland – traveler